Carol Lombardini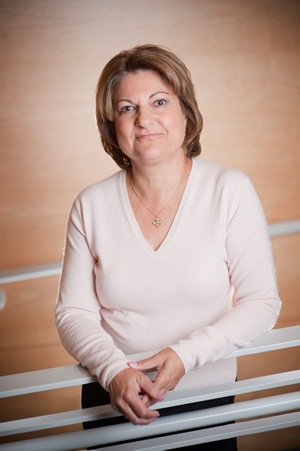 Carol Lombardini was appointed President of the Alliance of Motion Picture & Television Producers (AMPTP) in October 2009.  Lombardini has worked for the AMPTP since its formation in 1982, most recently as Executive Vice President, Legal and Business Affairs and General Counsel.
As President of the AMPTP, Lombardini serves as chief negotiator of more than 80 industry-wide labor negotiations with entertainment industry Guilds and Unions on behalf of more than 350 motion picture and television producers (member companies include the studios, the broadcast networks, certain cable networks and independent producers).
A graduate of the University of Chicago with an A.B. degree in Renaissance History, Lombardini earned a law degree from Stanford University in 1979.  She first practiced law at Meserve, Mumper and Hughes and subsequently at Proskauer Rose Goetz and Mendelsohn before joining the AMPTP.
Lombardini serves as a Trustee on the health and pension funds for Directors Guild of America (DGA), Motion Picture Industry Pension & Health Plans (MPIPHP), Screen Actors Guild (SAG), Writers Guild of America (WGA), and IATSE National Benefits Fund.  Lombardini further serves as a trustee on the National Film Preservation Foundation.